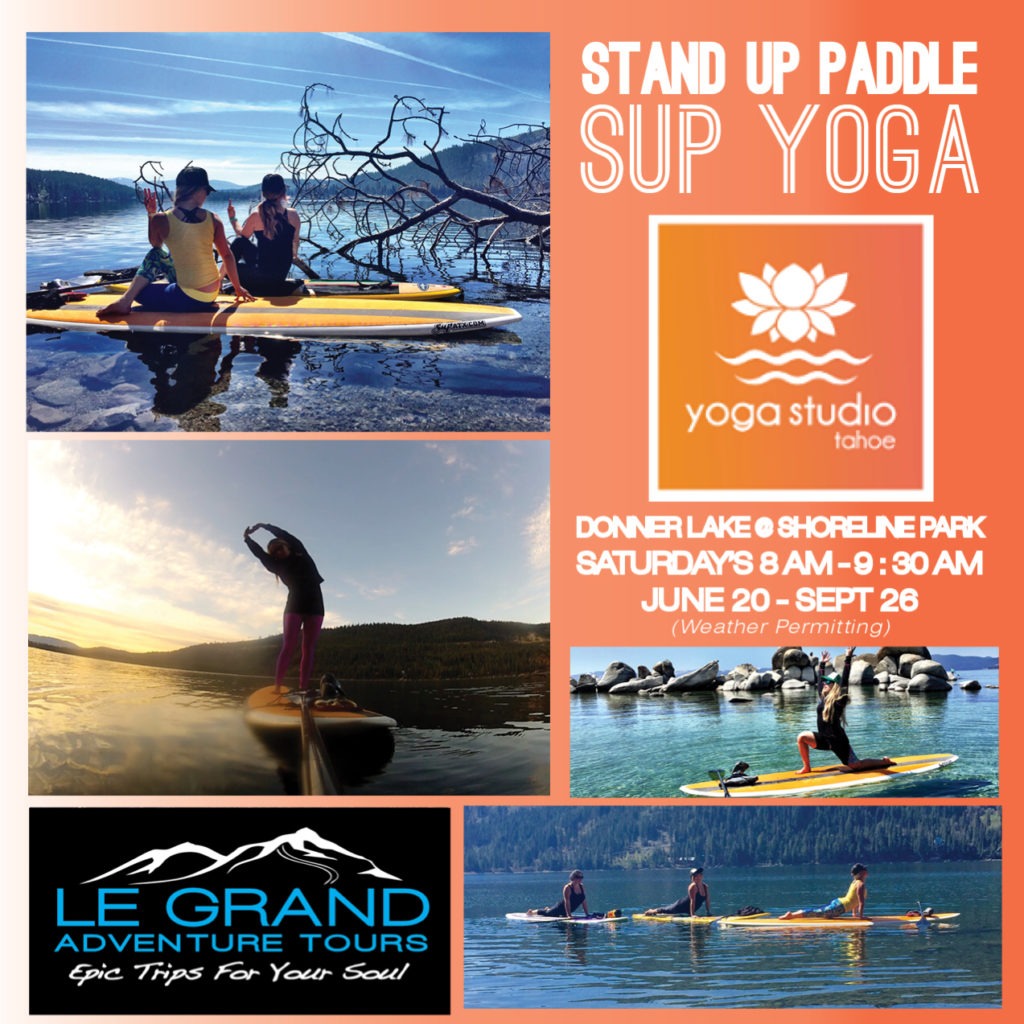 Yoga Studio Tahoe SUP Yoga Partnership
Le Grand Adventure Tours is excited to announce a new partnership. LGA will be offering SUP Yoga classes at Yoga Studio Tahoe in Truckee, Ca. SUP Yoga (Stand Up Paddleboard) classes will be held on a weekly basis throughout the summer on Donner Lake. Easily sign up on the Yoga Studio Tahoe website or at Le Grand Adventure Tours website.
Not sure if SUP Yoga is for you? Check out the 5 REASONS WHY YOU SHOULD TRY SUP YOGA.
2015 Summer Class Schedule:
Saturday's 8am-9:30am – SUP Yoga on Donner Lake – June 20 – September 26, 2015
Check Schedule online for "Pop-Up" Classes!
About Studio Tahoe
We are Tahoe's Premier Vinyasa Flow Studio. With 2500 square foot of elegant design and open space, we specialize in Vinyasa Yoga (Bhakti Flow). We offer the best in house classes as well as adventurous outdoor yoga, workshops, retreats, teacher trainings, yoga hikes, and SUP yoga on beautiful Lake Tahoe and Donner Lake. We have an amazing yoga boutique featuring Teeki and Lululemon and more. We are happy to come on site for private yoga classes and massage therapy for special events and corporate gatherings.
Social Share