Le Grand Adventure Tours was started by Jeff and Crystal Robertson at the start of 2014. Together they have worked very hard so that they could travel the world surfing, skiing, snowboarding and biking. They even followed the 100th Tour De France in 2013 from start to finish for their honeymoon. They met in Santa Cruz where they played in the ocean surfing and would hit the roads/trails biking. Jeff spent over 15 years between Steamboat, Vail and Tahoe as a professional athlete and so they decided to return to the mountains and plant their roots in Truckee. Together, they have focused their lives around sports, adventure, passion and building their community of like minded individuals around the globe.
Experiences in life are what truly make them who they are. These moments are shared with friends old and new, by discovering new places around the world, and living your life to the fullest. Everyone has their our own passions and the LGA guides are some of the most passionate and highly trained individuals around. Over the years the LGA team has traveled the world in search of that next epic powder day, tacky flowing single track, paved roads high into the European Cols, and uncrowded surf breaks. They have gathered a team of professional athletes, videographers and world-class photographers ready to take their guests on many adventures around the world. Le Grand Adventure Tours specializes in Ski, Snowboard, Mountain Bike, Road Bike, Surfing, Yoga and Stand Up Paddling (SUP) adventure tours around the globe. Their Adventure Collections will offer Day-Tours, Multi-Day Tours, Multi-Sport Tours, Pro-Series Adventure Tours, Private Tours, Corporate Group Adventures, Wedding Group Adventures, and Adventure Honeymoons.
Click On Photos To View Gallery: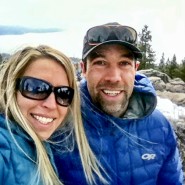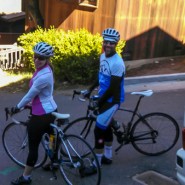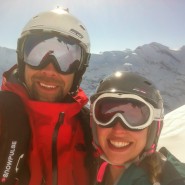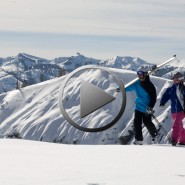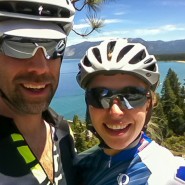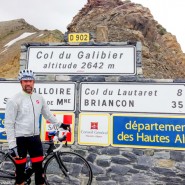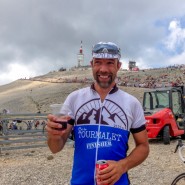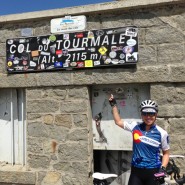 LGA's Headquarters are in Truckee, CA where they offer day and multi-day trips around the beautiful Lake Tahoe and Northern California areas. The "imaginary nation" of Truckee/Tahoe recently achieved four medals (three gold, one bronze) in the 2014 Winter Olympics, putting it ahead of the real country of Great Britain. Tahoe is a proud community and LGA cares about supporting athletes and giving back to the local communities, environment and deep-rooted connections that they have established over the years. Through this philosophy they have built relationships with people around the world that share the same commitment to the environment and passion for traveling and sport adventures. All of LGA's trips support the local community by working with local businesses, charities, guides and people of the area. LGA donates a part of their proceeds each year to the HighFives Foundation in Truckee, CA as they are dedicated to raising money and awareness for athletes that have suffered a life-altering injury while pursuing their dream in the winter action sports community. LGA Tours strives as a company to have a minimal impact on the environments they visit and strongly believe in leaving no trace unless it's a nice powder turn!
Le Grand Adventure Tours is dedicated to the customer experience and providing guests with a trip of a lifetime. Have you ever shown up to a destination and not know where to start or where to go? Have you ever spent too much time trying to plan and research for your next vacation? Le Grand Adventure Tours will take care of the planning for you so you can enjoy your vacation and experience these incredible locations like a local. Let LGA Tours show you the most picturesque mountains and back country runs, scenic roads, and some of the best mountain bike trails and single track that you would not normally find on a map. LGA Tours will show guests historic landmarks, provide history facts for the different regions they visit and immerse everyone into the local culture. Imagine your dream adventure sports trip to some of the world's most iconic destinations and getting the secret sweet spots every time! Experience the local culture, taste the local flavor, and see natures finest masterpieces with your own eyes. LGA's experienced guides and guest professional athletes will take you to places that you have only dreamed about- Switzerland, Hawaii, France, Italy, Austria, Japan, South America, Lake Tahoe and Colorado.
Jeff and Crystal Robertson both had a dream to start an adventure travel company long before they ever met. At some point throughout their first couple of years dating they realized they both longed for the same "DREAM BUSINESS Idea." One day they realized they were not living their lives to their fullest potentials and they decided to jump and not be afraid of their dreams. Jeff has over 25 years experience in the adventure sports industry. He has traveled the world for competitions, guided friends as well as professional athletes on ski and bike trips to numerous locations over the years. Jeff appeared on the cover of an international ski magazine, and has appeared in ski films and TV shows. Crystal grew up a travel and sport enthusiast, scuba diving around the world, rafting throughout California and snowboarding around the Western United States. Crystal is a Certified Rescue Scuba Diver and is a Certified Yoga Teacher (RYT.) "Together, we have a dream, to explore & seek new adventures and to discover the full power of our potential."
Social Share